Miami art and event venue in Wynwood Arts District implements aggressive measures in response to CDC travel warning
Miami, Florida – August 2nd, 2016 – Wynwood Lab, a members-only design collaboration space, gallery, and event venue is heeding warnings from the Centers for Disease Control (CDC) regarding the presence of Zika virus-carrying mosquitoes in the area by temporarily altering its operations and taking steps to decrease the risk posed to its members and visitors.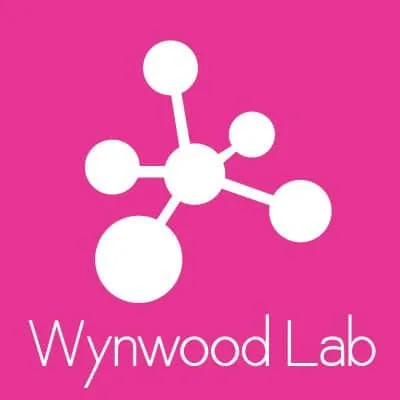 The venue is working closely with Miami Dade County public health officials who have visited the property and indicated that it is larvae-free. Even so, out of an abundance of caution, Wynwood Lab will be draining its fountains and water features, actively eliminating any other standing water on the grounds, and engaging a pest control firm to spray for mosquitoes. It will also be temporarily rescheduling all private outdoor events.
"The health and safety of our members and guests is our top priority," said Wynwood Lab co-founder Boyd Tasker. "While the illness caused by the Zika virus is mild for most, as we know, it can have serious consequences for pregnant women and their unborn babies. With a situation like this, it's incumbent on everyone to take steps to minimize their exposure as much for the sake of those around them as themselves. The fewer carriers there are, the fewer new cases there will be."
Wynwood Lab will also expedite the process of moving members and event attendees through the required security check-in and into the air conditioned building. In addition, it will temporarily suspend the opening of its large NanaWalls, 9'x20' glass partitions that can be opened to allow guests to move freely from the inside space to the landscaped courtyard. 
"While we have had one celebrity art collector choose to reschedule their trip to view the new collection from Cuban artist Manuel Garcia, and we certainly understand their concern, most of our members and guests have expressed their intent to move ahead with their visits and events," said Christi Tasker, Wynwood Lab co-founder. "We're confident that the steps we're taking will help minimize their exposure and maximize their safety."
About Wynwood Lab (www.WynwoodLab.com)
Wynwood Lab is a private members-only luxury lifestyle collaboration space, gallery, and event venue. Located in Miami's Wynwood Arts District, the Lab brings together artists in all mediums – from fine art to music to the culinary arts – and companies looking to work with them to create new art-inspired products and promote existing product lines. Wynwood Lab is the brainchild of Boyd and Christi Tasker and the gathering place for leading artists such as Javier Gomez, People magazine's "Sexiest Artist Alive", Lance Bass of the former band NSync and co-host of The Meredith Vieira Show along with showcasing the works of his husband artist, Michael Turchin. Other design members include ELLE DÉCOR magazine's Top 100 Interior Designers, along with many others.
Boyd Tasker is CEO of Tasker International, LLC and former director of leasing for the Better Home Goods division of International Market Centers, a Las Vegas and High Point, NC-based commercial real estate investment group owned by Bain Capital LLC and Oaktree Capital Group LLC. In addition, he has extensive experience in currency trading and publishing.
Christi Tasker is CEO of PuTTin' OuT LLC, a successful digital media and marketing agency. She is also ringmaster of sister company, Tasker Agency, a traditional marketing firm focused on experiential marketing for luxury brands and celebrity personalities. Previously an award-winning interior designer and retailer, she is a respected international social media consultant, coach, author, and speaker. She has shared her expertise on NBC News and PR News Press, and is a regular contributor to several online social media and marketing platforms and other publications. Follow Wynwood Lab on Pinterest, Twitter and Instagram– @WynwoodLab and on Facebook.com/WynwoodLab