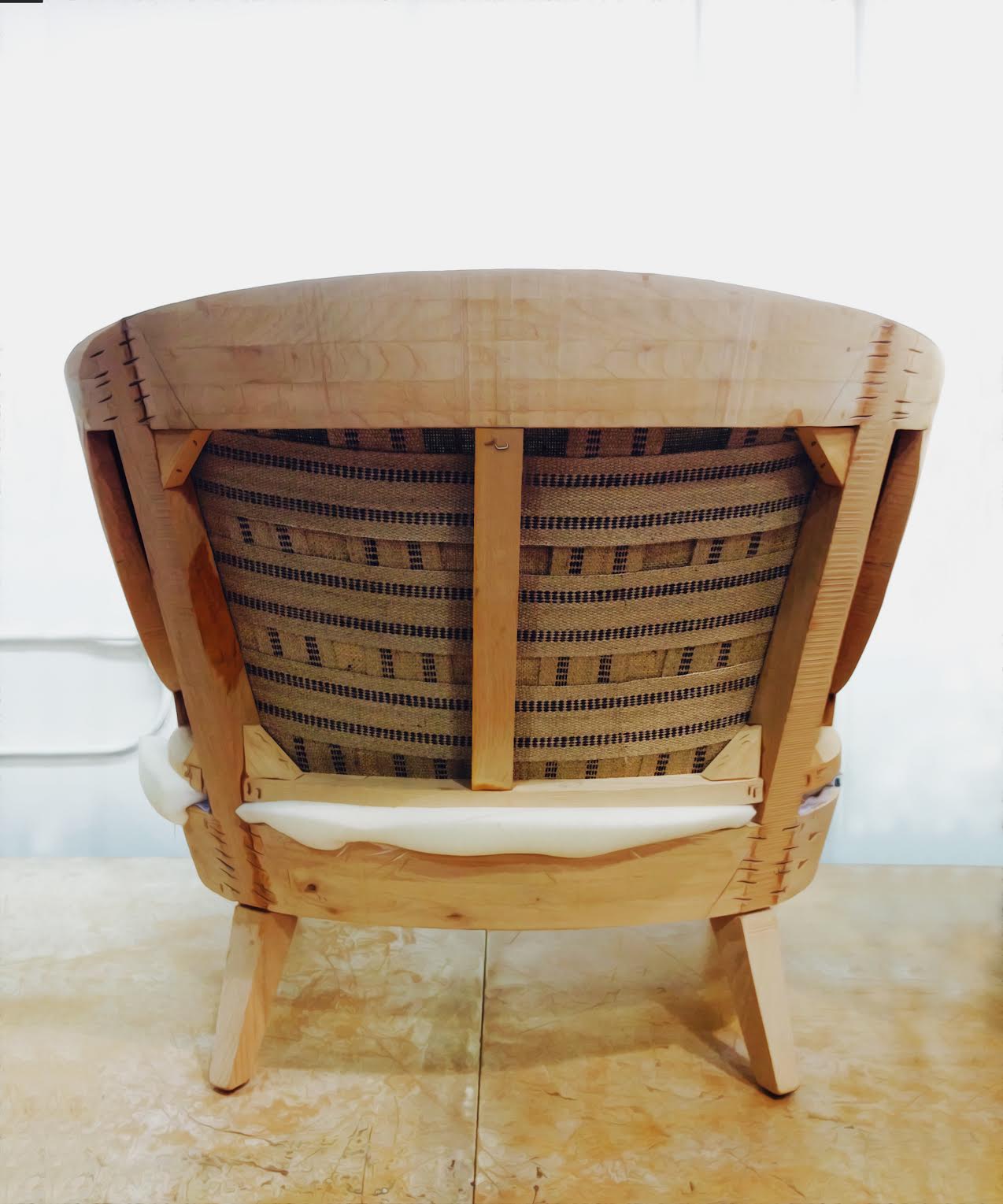 ERINN V. INTRODUCES THE 2015 TREND LOOKBOOK OF ECO-FRIENDLY FURNITURE: PRODUCTS MADE IN AMERICA BY WOMEN
Celebrity designer Erinn Valencich releases a 116-piece collection of luxury home furnishings made in America by women using quality eco-friendly products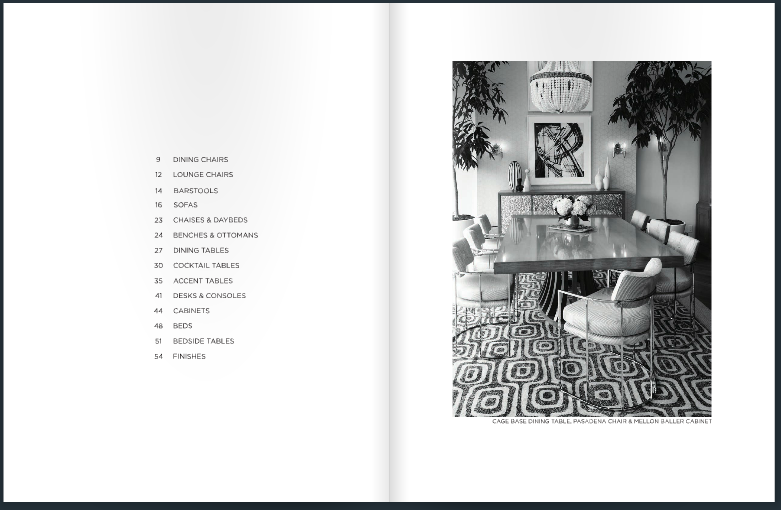 After receiving numerous requests from retailers and designers nationwide for a complete LookBook, American designer Erinn Valencich and her talented staff at Erinn V. Design Group have created the first-ever Erinn V. Trend LookBook. Available in digital format and in print, the book features 56 pieces of casegoods and 60 pieces of upholstered furniture. The collection is handcrafted in California using premium materials.  The broad collection is customizable within 47 different finish options, 7 types of specialty mirror and approximately 10 different metals, including brushed, polished and antiqued brass; polished and brushed nickel; chrome, stainless steel and colored powder-coated metal. Most of the pieces were photographed in homes of Hollywood's leading actors and actresses that make up Erin client list.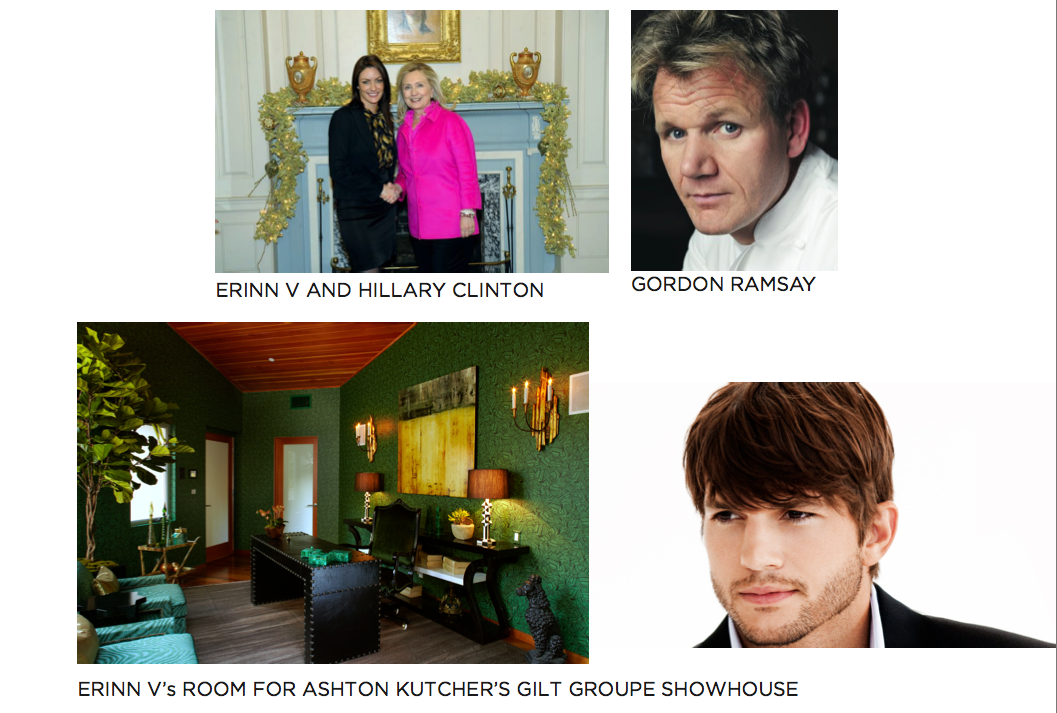 Along with many of her celebrity clients, Erinn has a passion for supporting efforts to bring back American-made quality products and helping women gain and retain positions in the workplace predominantly occupied by men. To carry her mission forward when designing and building the 116-piece collection showcased in the Trend LookBook, Valencich chose a factory owned and operated by women. The entire Erinn V. furniture design team was already composed of women and now a majority of the factory workers are women as well, including the seamstresses who sew the upholstery and all of the administrative staff. The furniture showcased in the LookBook is all made and finished to order in Los Angeles, California and takes approximately 8 weeks for the furniture-makers to craft.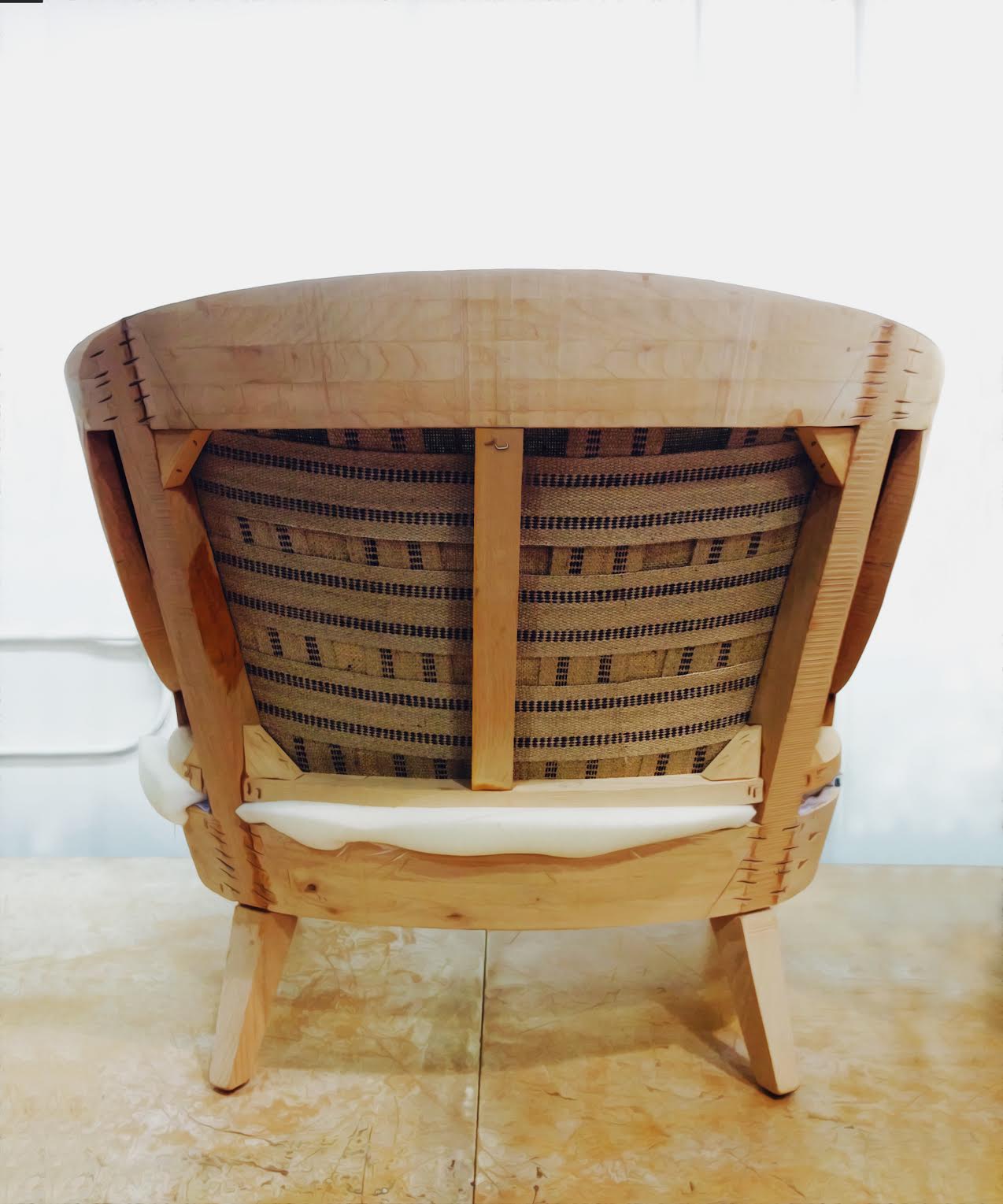 Before Valencich constructs anything on a project, she considers the environment first and uses green materials wherever possible. The interior of each upholstered chair or sofa includes steel springs made from recycled steel. Natural jute webbing and burlap are used for the base. In an effort to use the least amount of chemicals possible in the manufacturing, all of the foam is soy based. Most of the foams used in the Erinn V. collection are Trillium, which is an eco-friendly, hypo-allergenic, recycled Down-alternative that will outlast its Down counterpart while mimicking its comfort and luxury.
Samples of the collection can be seen at fine design showrooms nationwide, including: Codarus in AmericasMart Atlanta and High Point, North Carolina, in the International Home Furnishings Center, Hamilton Wing, Floor 2, H220. Other locations include Zoffany in the D&D Building in New York City, AJ
Maison in Minneapolis and Design Alliance in Los Angeles, Florida, Hawaii and Arizona. The new Wynwood Design Lab located in Miami, Florida, will also showcase the collection to international buyers and Hospitality Groups.
To obtain digital or print copies of the new Erinn V. 2015 Trend LookBook, please contact Christi Tasker at 702-703-9047 or email: Christi@PuTTinOuT.com. To learn more about Erinn Valencich, her designs or to purchase products from the Trend LookBook visit the boutique on her website www.erinnv.com. For trending design advice and reporting read Erinn's style blog at: http://erinnv.com/blog/
About Erinn Valencich­ – (http://erinnv.com/about/ Erinn Valencich) is a Beverly Hills interior designer, lifestyle expert and television personality featured on shows such as "The View," "Extra," "Access Hollywood" and "Entertainment Tonight" along with hosting many HGTV specials. With a passion for effortless entertaining and an aesthetic the defines affordable luxury, Erinn was chosen for NBC's "American Dream Builders" with host Nate Berkus and judges Eddie George and Monica Pedersen. Through her interior design and real estate development firm, Erinn V Design Group, Valencich works with A-list celebrities such as Mila Kunis, Jaime Pressly, Gordon Ramsay, Scott Wolf and Ashton Kutcher. Recently in the hospitality design realm, Valencich completed The Downtown Grand, a 650-room hotel in Las Vegas.  Erinn's talent as a leading designer and international real estate developer is showcased in top interior design and architecture magazines such as Architectural Digest, Elle Décor, Traditional Home, Town & Country, Woman's Day, Redbook, The Los Angeles Times, The Wall Street Journal and The Robb Report.  Online Erinn can be seen as a trend expert and style source for Yahoo News, Zillow, Us Weekly, ABC News, PopSugar, DailyCandy, One Kings Lane, Houzz, Dering Hall, and Gilt, among others.
About the Erinn V. Collection – (http://www.ErinnV.com) As the granddaughter of a fine cabinetmaker and interior designer to Hollywood's A-List, Erinn Valencich found designing her own modern-classic furniture was imperative to creating unique spaces for her international clientele.  Celebrating 10 years of quality craftsmanship in Los Angeles, Valencich introduced the first Erinn V. furniture collection to her clientele with over 120 functional and fabulous pieces, ranging from casegoods to fine upholstery, offering her brand of affordable luxury to everyone.  Sales representation can be found internationally and throughout the U.S. as well.  Elite manufacturers produce other Erinn V. licensed products for consumers worldwide.