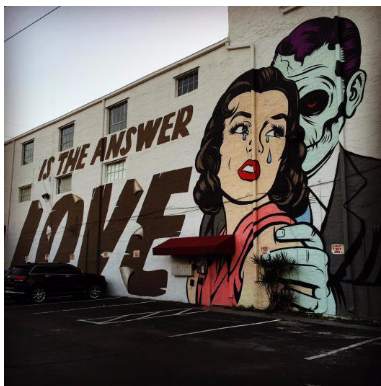 Wynwood Design Lab Debuts
A new V.I.P shopping experience debuts in Miami's Wynwood Arts District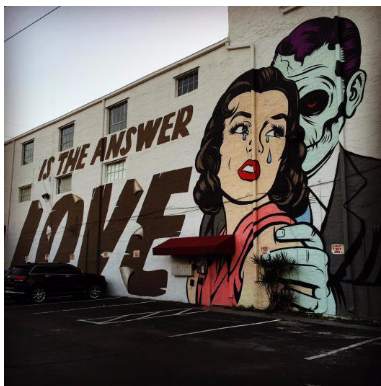 Miami, FL – June 22, 2016 – The Wynwood Design Lab, a new shopping concept for luxury buyers of art and home furnishings, is opening its doors to members and partners this coming November in the Seminole building located in the Wynwood Arts District of Miami. "The Wynwood Design Lab is not a retail store nor is it intended to be a design center," states Christi Tasker, coowner of the Wynwood Design Lab. "Rather, it is a living laboratory where a constantly transitioning duo of landscape architects and renowned interior designers will collaborate to give key luxury buyers and specifiers the best that the world of home furnishings and building materials has to offer, and to see it in real lifestyle applications. The Lab will also provide our vendor-partners an opportunity to grow their brands through hosted events during high profile Miami Art District and Miami Design District events during the year. Manufacturer representatives will also be able to meet with their clients to show products suitable for the luxury consumer beyond traditional means."
The Wynwood Design Lab presents a well-edited and curated selection of unique original art, one-of-akind high-end furniture, home décor, appliances and accessories from around the world – all featured together in a cohesive 2,500 square-foot interior lifestyle setting, including a 2,700 square-foot outdoor garden, a 1,600 square-foot gallery and a 500 square-foot live art demonstration area. The art demonstration is the only space that can be seen from the street level and remains behind a secure gate. All other spaces require a duplicate point of security for members-only access.
The Lab will provide a unique VIP experience for key hospitality purchasers, high-end retail buyers, upscale interior designers with their A-list celebrity clients, and provide a space in Wynwood for highend luxury brands to host events. The Lab will also provide insight for home and lifestyle publication editors regarding upcoming design and style trends within the luxury market. The Lab curators are currently exploring partnerships with the same vested interest in showcasing new products or one-of-akind products first.
Miami's Wynwood Arts District was selected for the first Lab location because "it is one of the most dynamic and leading art districts in the world and renowned for its modernism and style. It is home to hundreds of internationally known artists and draws celebrities, art collectors and other upscale visitors.from around the world during events like Art Basel and Art Wynwood events, among others. International pop artist Romero Britto's studio is next door to the Wynwood Design Lab and major luxury brands are calling to host events in the Lab," said Tasker.
The Wynwood Design Lab has already partnered with several renowned interior designers including designer-to-the-stars Erinn Valencich, aka. Erinn V., and Brother vs. Brother winner, landscape architect David Font. These designers will architect, design and curate the stylized settings which will be changed quarterly.
Lab features will not focus solely on furniture and home decor but will also provide a showcase for the latest in unique appliances, textiles, technology solutions, building materials, landscape design, one-ofa-kind items and beta products sold only in luxury markets. It will also provide select manufacturers an appropriate environment to beta test new product concepts and discover new sales opportunities.
The Lab will host exclusive events several times during the year to introduce new designs. Designers and vendors will collaborate at these events with clientele and provide artists, designers, buyers, manufacturers and new clients an opportunity to network. "The Lab will also be available for other luxury market brands to host events during Art Basel and other art festivals in Wynwood to give our partners maximum exposure." says Tasker.
The Wynwood Design Lab is located at 120 NW 25th St. The Warehouse. Miami, FL 33127. The Lab will only be available by appointment with a 24-hour notice through the participating vendors and their reps. Membership requests for celebrities and guests will be available in the next 30 days at WynwoodLab.com. Manufacturer participants and vendors for the first period, which ranges from October through December, will be chosen during the last week of May. Artists will be chosen and announced by the end of June. Vendors, manufacturers, publications, artists and brands interested in being included in or hosting private events in the Wynwood Design Lab are invited to contact Christi Tasker at christi@puttinout.com.
About the Wynwood Design Lab:
The Wynwood Design Lab is a totally new buying platform created for the luxury market to showcase products, artwork and designs of major American manufacturers and high profile European brands seeking a strong brand presence in the U.S. The Lab will be available to high-end interior designers and their celebrity clients, luxury brick-and-mortar and online retail buyers, high-end hospitality buyers, auction houses, and art buyers. All carefully curated products on display will be presented in lifestyle settings created by the Lab's high profile designer partners, among them Erinn V and David Font. Others partners to be announced in pairing with press partners. Follow the Wynwood Design Lab on Twitter and Instagram @WynwoodLab and on Facebook.com/WynwoodLab.
About the Wynwood Arts District:
The Wynwood Arts district is home to more than 70 art galleries, retail stores, eclectic bars and restaurants. It is also home to many artists who have taken up residence in many of the rehabilitated factories and warehouses of the area. The district has become a shopping mecca and nightlife destination for the elite who come to Miami.
About Christi Tasker:
Christi Tasker, co-owner of the Wynwood Design Lab and CEO of PuTTin' OuT, is a former interior design professional and award-winning retailer who evolved into the online marketing arena via her interior design firm and retail store. Respected as an International Social Media Consultant, Coach, Author and Speaker, she brings all her skills and expertise in design, business management, marketing and social media to the vision of the Wynwood Design Lab. Christi, a social media expert on NBC news and a contributor to several online platforms, has also earned several awards for her social media and marketing work.