International Trade Show Maison & Objet Paris Hosts Exclusive Event Benefiting UNICEF at CASA Wynwood in Miami, FL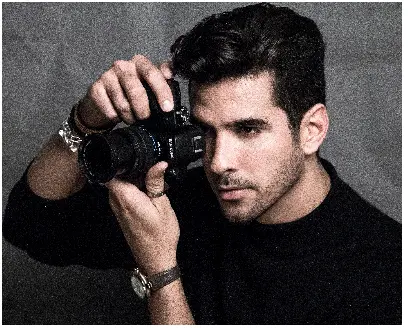 May 12, 2016 – Miami, FL – MAISON&OBJET Americas will hold an exclusive event benefiting UNICEF on May 12 from 7 p.m. to 11 p.m. at Wynwood Lab, Miami's new private lifestyle lounge. Javier Gomez, People magazine's "Sexiest Artist Alive," will host the V.I.P. Experience event. Located in the heart of the Wynwood Arts District in Miami, FL, the exclusive private club called CASA Wynwood is an interior design studio and venue. The venue is just steps from the famous Wynwood Walls. The location will give MAISON & OBJET Americas attendees the opportunity to experience the creative chaos that Wynwood is known for and then escape to the area's most exclusive private club.
While CASA Wynwood is a private venue, the general public can purchase tickets for this event, with proceeds benefiting UNICEF. Attendees will enjoy an evening filled with exquisite food and drinks and original and limited edition works of art while rubbing elbows with some of the world's leading artists, talents, and editors.
Panamanian artist and a MAISON & OBJET Rising Talent, Gomez, was chosen as the V.I.P. Experience party host and featured artist. He will showcase his photography collaborations with luxury brands BVLGARI, Fendi Casa, and JG's home linen bedding collection. Also on display will be his acrylic fine furniture collaborations with Miami local interior designer and furniture artisan B. Pila and her daughter Gabrielle Noelle known as "Flower Child."
"During the inaugural benefit, a percentage of my art proceeds presented and products sold in Wynwood Lab online auction will benefit one of my favorite charities, UNICEF," said Gomez. "I am excited to have the opportunity to transform Wynwood Lab along with founders Boyd and Christi Tasker and Gabriela Noelle to create an architecturally entertaining playground including a one-of-a-kind acrylic ping-pong table that will have one of my favorite BLVGARI peacock images. The table and many of the items will be manufactured by Miami local manufacturer B.Pila."
"Wynwood Lab has been chosen to host several high-profile luxury online fundraisers and celebrity personalities. We are honored to host the Maison & Objet Americas prestigious V.I.P. event at CASA Wynwood," said Boyd Tasker, CASA Wynwood co-founder & owner of Tasker International. "Together with ELLE DÉCOR, our national media sponsor, we look forward to showcasing the finest luxury home fashions blended together in a lifestyle setting for all to experience."
MAISON&OBJET Americas' vision is to go beyond barriers and bring to the world's most dynamic audiences more than 300 brands that offer a contemporary, multicultural 360° product offering. Since its inception in Miami as a business platform, MAISON & OBJET has catered to an audience composed of people from all over the continent who come to reside in Miami. "Wynwood Lab became a perfect fit for this exclusive event in the city that connects the North and South Americas," said Gaston Isoldi, Director of M&O Americas.
R.S.V.P. EXCLUSIVELY WITH TASKER AGENCY TO REQUEST MAISON & OBJECT VIP EVENT TICKETS
About MAISON&OBJET
MAISON&OBJET is the major event for professionals working in the art of living in all its rich and varied expressions. Decoration, design, furniture, accessories, textiles, fragrances, the world of children, and tableware. The styles coexist multifaceted.
Throughout the inventive show design, which enlivens the spaces. This extraordinary diversity is in line with the varied expectations of global markets. With each session, the great lifestyle platform, at the intersection of business and creativity, reveals solutions to visitors from around the world in search of uniqueness.
About Javier Gomez
Javier Gomez is a New York-based artist and photographer from Panama who has developed his own aesthetic by observing nature and the architectural details of the world's great cities. His photography translates organic objects and architectural details into symbolic geometric patterns to produce bold, color-centric abstract works in a surreal way so that they become universal. His clients include companies such as Fendi Casa and BVLGARI, and diplomats such as former President Bill Clinton, and celebrities such as soccer star Pele, Colin Cowie, Hillary Swank, and Dr. Phil.
About CASA Wynwood 
CASA Wynwood is a members-only luxury lifestyle collaboration space, gallery, and event venue for interior design studio of Christi Tasker Miami. Located in Miami's Wynwood Arts District, the CASA brings together artists in all mediums – from fine art to music to the culinary arts – and companies looking to work with them to create new art-inspired products and promote existing product lines. CASA Wynwood is the brainchild of Boyd and Christi Tasker.
Boyd Tasker is CEO of Tasker International, LLC and former director of leasing for the Better Home Goods division of International Market Centers, a Las Vegas and High Point, NC-based commercial real estate investment group owned by Bain Capital LLC and Oaktree Capital Group LLC. In addition, he has extensive experience in currency trading and publishing.
Christi Tasker is the CEO of PuTTin' OuT LLC, a successful digital media and marketing agency. She is also the ringmaster of the sister company Tasker Agency, a traditional marketing firm focused on experiential marketing for luxury brands. Previously an award-winning interior designer and retailer, she is a respected international social media consultant, coach, author, and speaker. She has shared her expertise on NBC News and PR News-Press and is a regular contributor to several online social media and marketing platforms and other publications.