Award-winning product artist, Jackie Von Tobel named one of four talented home décor experts to contribute rug designs for Feizy Rugs Haute Trends Collection
AS VEGAS – February 19, 2016  – Jackie Von Tobel is an award-winning licensed artist chosen to participate in a new collection for one of the nati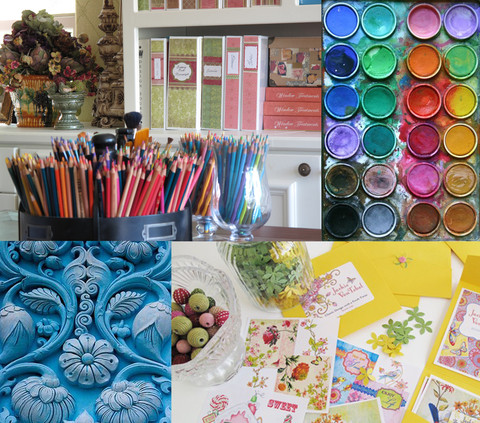 on's largest rug manufacturers, Feizy Rugs. Feizy chose six of Von Tobel's patterns in which samples were created. Only two of the samples will appear in the collection. Each pattern are inspired by Jackie's watercolor paintings and her European travels with an organic twist.
"It's an honor to be selected to collaborate with a company like Feizy and a privilege to work alongside Michel Boyd, Julia Buckingham, and Kerrie Kelly, talented designers whose work I adore," said Von Tobel. "I can't wait to see how the inaugural Haute Trends Collection comes together."
One of the largest rug manufacturers in the country, family-owned Feizy has been a leader in the importing and distribution of designer rugs for more than 40 years. Its products, range from silk to wool, from classic to traditional, and are produced in India, Turkey, Pakistan, Nepal, and China.
The Haute Trends Collection, with eight designs from the Feizy "dream team," will be unveiled this spring. The launch will take place at High Point Spring Market 2016. Feizy announced the names of its designers at a recent champagne brunch and meet-and-greet at the Las Vegas Market.
About Jackie Von Tobel
Jackie Von Tobel is an award winning product designer, bestselling author, and illustrator. Her groundbreaking books, The Design Directory of Window Treatments and the Design Directory of Bedding have been embraced as the go to resource by the soft treatment design and manufacturing industry.
Jackie creates signature licensed home decor products and art for a variety of manufacturers including Pier 1 and major department stores throughout the USA. Her style blends a traditional skill base with fresh design and color that creates instantly classic imagery suitable for a variety of applications.
About Feizy
Feizy Rugs is one of the country's largest manufacturers of fine hand-knotted, hand-tufted made rugs. Following a family tradition of four generations, Feizy Rugs has been bringing beauty to room designs and building on the foundation of exceptional quality standards established by company founder and CEO John Feizy in 1973. With headquarters in Dallas, Feizy Rugs is a five-time ARTS Award winner and the first and only Oriental rug manufacturer to have been inducted into the Accessories Resource Team's ARTS Awards Hall of Fame. For more information, please visit Feizy.com, follow news on Twitter and Instagram at @FeizyRugs or like us on Facebook at Facebook.com/FeizyRugs.
For PRESS | LICENSING INFORMATION CONTACT:
 CHRISTI TASKER – 702-703-9047 – Christi@TaskerAgency.com