Producer of sustainably sourced Indonesian mahogany home décor and UL approved lighting reaches quarter-century mark during High Point Market in North Carolina
BRODHEAD, WI April 5th, 2016 – The Bramble Company, a leading maker of handmade, affordable custom designed fine furniture, accessories, and lighting is celebrating its 25th Anniversary in business. Headquartered in Wisconsin with operations in Indonesia, the company will mark the milestone with a series of lunches featuring a combination of Indonesian food and Wisconsin favorites at the International Home Furnishings Market in High Point, NC in Showplace #1550. Signature drinks called Bramble Lemon Tinis will also be served and the recipe will be available on the Bramble Co. Facebook page and Instagram page.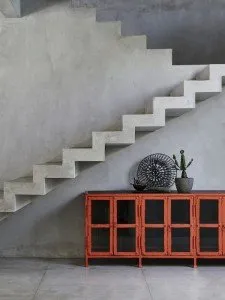 Founded in 1991 by furniture designer and maker Robert Bramble to sell the pieces he crafted on trips to Indonesia, the company has evolved into a primarily made-to-order business.  A wealth of customization options allow retailers and interior designers to create their own unique pieces and stay competitive in the market place. These choices include style, color, finish, level of distressing, and other additions like adding art work and tin decorations. The company also offers an inventory of over 160 ready-to-ship items from its North Carolina warehouse that reflect the company's bestselling products in their most popular colors and finishes.
The Bramble Company line includes more than 1,000 different styles with approximately 20% of the collection changing out every six months.  "Our success is defined by our mission of producing quality home furnishings that are built the way your great-grandfathers would have handmade them, complete with dovetail joints and in more finishes than one human can imagine," said Robert Bramble, founder and president.
The Bramble Company shows its pieces annually at the Las Vegas Market and in the High Point Market in North Carolina, and The Atlanta Market and Dallas and Tupelo. It will show products in three showrooms at the High Point Market April 16-20. There will also be a temporary showcase for the company's "quick-ship" items in Market Square G-2015. A collection created by London designer Steven Shell will be shown in IHFC – H238.
As the largest furniture manufacturer in Central Java, Indonesia, Bramble Company operates a factory that occupies more than 750,000 square feet – the area of 15 American football fields – and employs over 2,000 people. A favorite place to work in the area, the company is known for its fair employment practices that are based solely on ability, and its generosity in providing employees with above average wages, medical insurance, and onsite medical care. It is also actively involved in programs that provide employment with dignity to the disabled.
"Two of my greatest passions, outside of my family and friends, are my appreciation for attention to detail and my love for people, especially those in the country of Indonesia," said Bramble. "That I have been able to indulge these passions and share them with others for 25 years is truly a blessing."
Known as a staunch defender of the environment, the company harvests all the wood for its products from government managed forests, and plants a tree for almost every piece of furniture it produces. It also utilizes recycled and reclaimed metal in its production process. In addition, it recycles every production byproduct that can be recycled, down to the sawdust, and uses recycled cardboard in packing its products for shipment. "By taking these extra steps, we are choosing not to take the easy way out," said Bramble, "We see it as a necessity to preserve the environment of Indonesia. And in working to create less waste, we are actually creating more jobs."
About The Bramble Company – www.BrambleCo.com
Since 1991, The Bramble Company has been the leader in handmade, custom mahogany furniture. Manufactured from sustainably sourced mahogany wood in Central Java, Indonesia, more than 1,000 styles of furniture and 68 UL approved lighting pieces including fixtures, sconces, and portables can be customized in over 100 finishing colors and finishing options – all decided upon by the buyer making each item a one-of-a-kind original. "Quick-ship" products are available for immediate purchase and are shipped from North Carolina. For seven years, the Steven Shell London collection has been produced by Bramble Co. Until 2009, the Steven Shell collection was only available in the United Kingdom. Robert Bramble and Steven Shell collaborate to produce the collection.