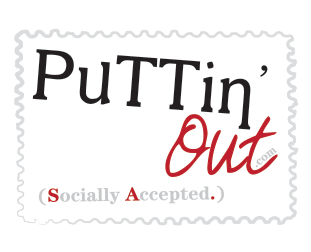 Award Winning Technology Company Relocates to Historic Downtown Las Vegas
Las Vegas, NV – May 28, 2015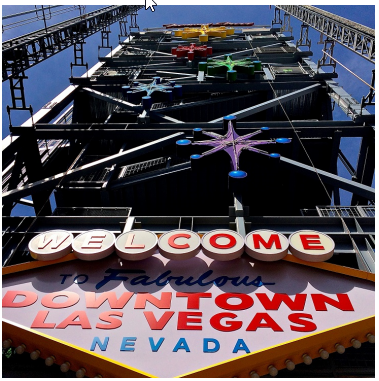 : PuTTin' OuT LLC moves offices to the historic Ogden social hub of downtown Vegas.The offices are now located inside the Ogden high rise at the intersection of Las Vegas Boulevard between Ogden Street and Fremont Street at 150 Las Vegas Blvd. North Suite 1218, Las Vegas, NV 89101. CEO and founder Christi Tasker states, "This move will better serve the company's Vegas clients who are deeply immersed in the culture and art of the Downtown Las Vegas community. We wanted to join our clients in the influx of creativity and sustain loyalty to recreating the Vegas community. Moving our offices into the area near other Vegas tech professionals like Zappos CEO, Tony Hsieh and Tech Cocktail is exactly where we have wanted to position ourselves for some time and we found the perfect space.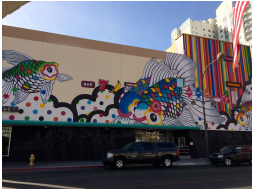 Ogden downtown area is home to several tech professionals and downtown revivalists who are creating art and culture in the downtown community and slating an urban renewal for the area with sustainable use of resources. "PuTTin' OuT has been on the Vegas forefront of the technology and neighborhood resurgence, we are grateful to be within walking distance and easily be able to support Downtown Project businesses" said Tasker.
For more information and to follow progress, visit www.puttinout.com and their social sites  Facebook, Google+ and Twitter for updates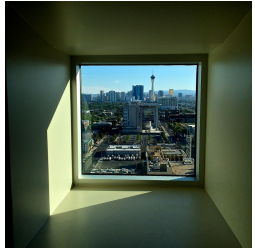 About PuTTin' OuT:
PuTTin' OuT was launched in 2010 in Las Vegas, Nevada by founder, Christi Reeves Tasker. Tasker founded PuTTinOuT.com to help manufacturers, major retailers and interior designers find new online and social media avenues to build online relationships with their consumers, fans, and the traditional press media. Vegas became the ideal location for a progressive and innovative company that could support a technology­based marketing firm and its clientele who typically host events, conferences, trade shows, or have a business presence in Southern Nevada or California. Today PuTTin' OuT has employees in five different U.S. states and three countries overseas. Each of the employees has a specifically trained niche job and strives to reach the mission: Help people reach their dreams and aid businesses in achieving success with spot­on brand marketing & reputation management. For more information, visit www.puttinout.com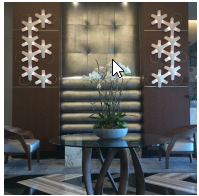 About Christi Tasker:
Christi Tasker is an international Social Media Consultant, Coach, Author, and Speaker who evolved into the online marketing arena in 2009 via her interior design firm and retail store. Christi is also a social media expert on NBC news and a contributor to Public Relations Newswire, Social Media Today, Tech Cocktail, and TechCrunch.co. In Winter of 2013 she won the Public Relations Society of America (PRSA) Award for Social Media Marketing for the Las Vegas Market located in Downtown Las Vegas. In 2015 she received the Vegas Inc. Top Tech Executive Award for Community Exemplary. For more information and to follow Christi's personal travels visit: www.PSthisRocks.com.
About the Downtown Project:
Founded by CEO of Zappos.com Tony Hseih, the Downtown Project in Las Vegas. Focusing on technology, cultural renewal and sustainable practices, the new Zappos headquarters was moved to the Vegas old City Hall building in 2013. The Downtown Project focuses on increasing revenue for small local business, replacing check­cashing operations and pawnshops with restaurants, bars, and co­working places. The Inspire Theatre owned by Hsieh, is also located on the main boulevard, and touts a cafe and two bars plus an auditorium.