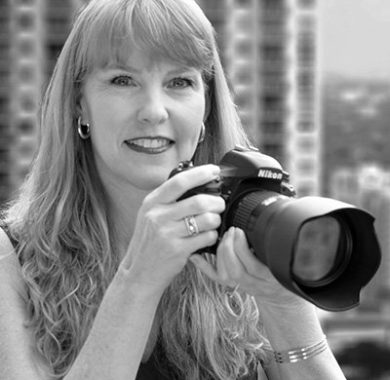 Magician
Maria Rock
Photographer Maria Rock has an eye for the perfect shot and a taste for the perfect chocolate — which is Godiva in her estimation. Her appreciation for luxury products extends to the tools of her trade as well. Nikon camera bodies and lenses are what she uses to capture the gorgeous compositions that she discovers or creates. Nikon's high standards ensure their cameras can produce the most dazzling images and that they will retain their value.
On the fashion side of luxury, she loves Stuart Weitzman shoes and Cynthia Rowley designs. Widely traveled, Miami resident Maria says she hasn't found her "favorite" city yet — a statement that shows she is both diplomatic and incurably curious by nature. There's no doubt she'll keep looking!
Maria enjoys the synergy of working with a creative team to exceed a client's expectations. She finds it particularly rewarding when she gets positive feedback both on the work she's produced and the fact that a project was completed on time and on budget. When it comes to the circus skills you need to be successful in our business, Maria is a natural-born juggler (of tasks) and also sees herself as being a valuable member of any human pyramid, as she's strong and stable. We couldn't agree more.