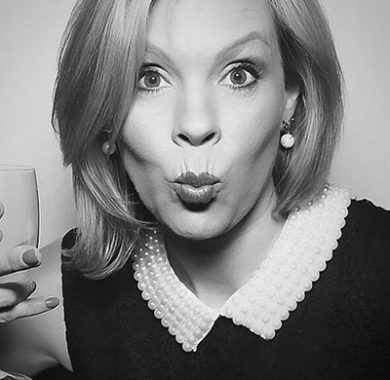 Ring Master
Christi Tasker
While her fashion tastes, like her business skills, are wide ranging, you'll quite often find her in Chanel. From clothes and everyday shoes, to sunglasses and handbags, they are her go-to for effortless elegance. When she sings the designer's praises, Chanel is on her lips in more ways than one. Pirate No. 99 is a red that says "luxury" even before you have spoken a word. And in her opinion, no other red will do.
Hermes finishes the look with scarves, ties and belts. When it's time to move from workday to nightlife, a pair of sexy, spiky heels from Christian Louboutin never disappoints. And how does she picture herself heading out on the town?  A white Maserati is her ideal transportation. You'll find it parked beside her private jet.
Christi is drawn to luxury marketing by the rich, vibrant imagery. She loves the stunning photography and the attention to artistic detail that sets it apart. A life-long devotee of style, she knows instinctively what the luxury consumer wants to see and hear, and from her experience working with high-end designers, artists and manufacturers, she knows how to deliver it in a way that keeps people talking.