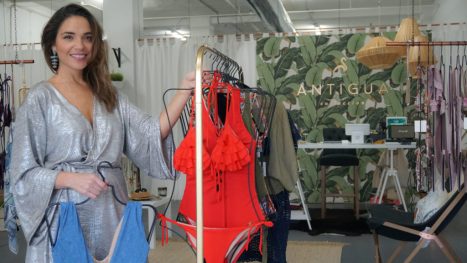 Venezuelan Entrepreneur + Bathing Suit Designer Opens Wynwood Miami Store
Silvana Isaac, founder of Antigua Collection, formerly an e-commerce only store listens to consumer demand and opens first U.S. store in Miami's Art District
In July, bathing suit designer Silvana Isaacs opened a pop-up store in the heart of the Wynwood Arts District in Miami to explore opening a permanent Antigua Collection brand store for her thriving e-commerce business. The pop-up store is so successful that Isaacs has acquired a permanent location on the corner of Northwest 2nd Avenue & 25th Street across from Joey's and next door to Plant the Future.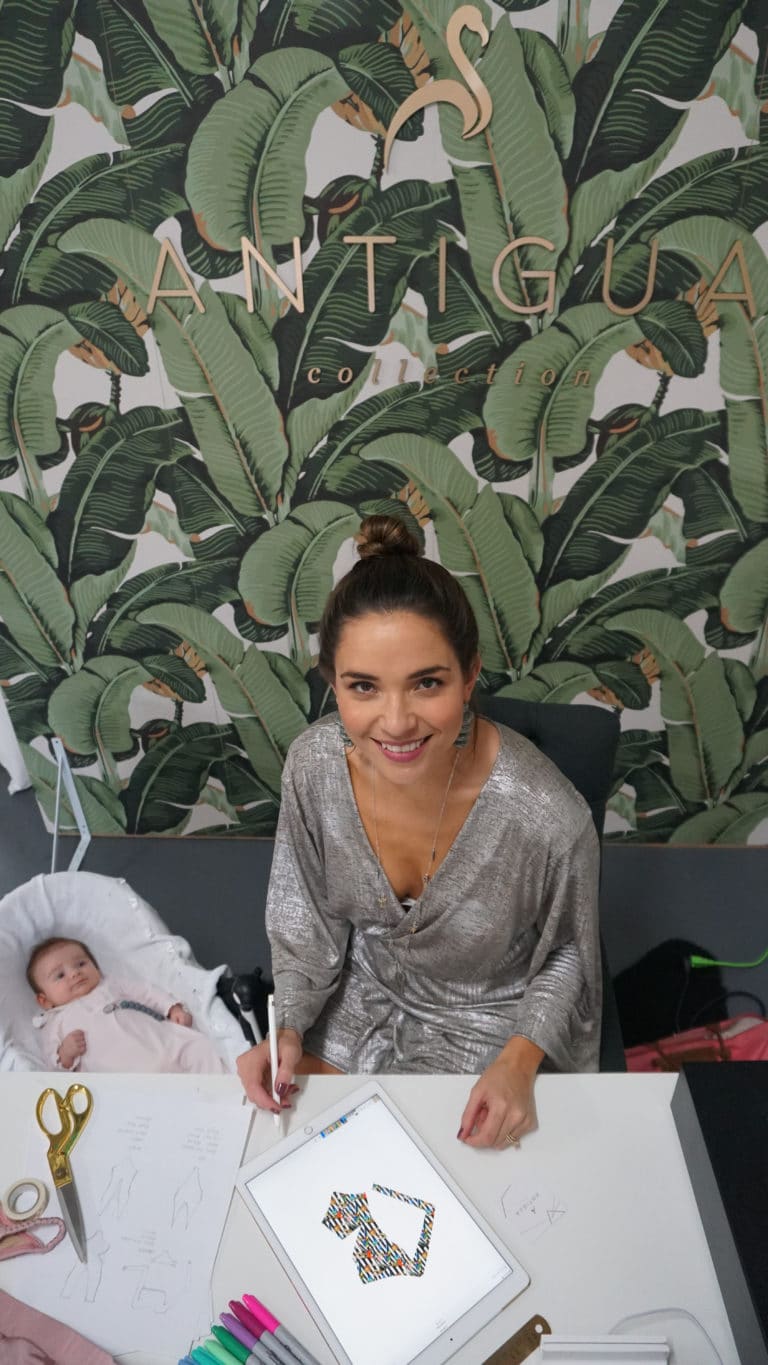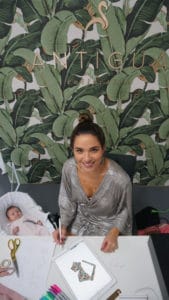 Consumers can explore the entire 250-piece bathing suit collection plus a myriad of other fashion accessories and design talents from around the world. In addition to its designer swimsuits, Antigua Collection offers two main services: 1. Silvana designs custom swimsuits or can adjust current patterns for a customer's body type. 2. Customers can pop in for a spray tan. Silvana has even made matching bathing suits for her and her daughter.
"My first collection was made without a name or even labels," said Isaacs. "During the first two years, I learned about shapes, forms, fabrics, and most importantly I learned that I was a fashion designer!!! It is hard to imagine that in less than five years I am now opening my first retail store in the USA! It is the one achievement that is almost as exciting as my first Loew's hotel wholesale order and being included in the Loew's Miami Hotel!"
Isaacs works at the pop-up store almost every day and brings her three-month-old daughter Emma to work with. Her husband, Billy, manages all of the financial parts of the business. Her mother-in-law Rosita, a true talent herself, consults and guides Silvana to help her with major differentiating changes for the Antigua Collection such as buying better quality fabrics and in larger quantities to make the production process more efficient yet maintain the handmade integrity of the bathing suits. As evidenced by growing sales figures, her loyal customers appreciate the quality and are willing to pay slightly more for it.
When not working at the store, Silvana is constantly thinking about new designs and watching trends. Her iPad and sketchbook are always within reach.
Experience the Antigua Collection in person at Isaac's Wynwood pop-up shop located at 126 NW 25th Street, Miami, FL 33127. Visit and shop the Antigua Collection online: www.AntiguaCollection.com
ABOUT ANTIGUA COLLECTION – www.AntiguaCollection.com
Today the Antigua Collection exceeds 250 pieces with prices ranging from $75 to $150 for handmade bathing suits sold both online and in fine retail stores. In December 2016, Loews Hotel on Miami Beach was the first American retail store to carry the Antigua Collection.
ABOUT SILVANA ISAAC
After studying to be an interior designer in London and Milan, Isaacs moved back to her home country of Venezuela. Three years later, she began designing and sewing her own bathings suits. By 2013, she had launched her first 20-piece collection. In the midst of establishing her reputation as a skilled and creative designer, Silvana married and became pregnant with her first daughter. She also leased space and prepared to open her first store in the heart of Valencia, Venezuela. With political tensions escalating and economic conditions declining, Silvana and her family decided it was best not to pursue the retail venture in Venezuela at that time Ultimately, she and her family moved to the United States where she has established herself as a talented designer and successful businesswoman.
Antigua Collection, blog, fashion designer, FL, Miami, Silvana Isaacs, Wynwood Art District