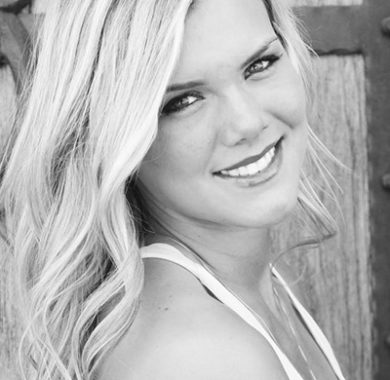 Juggler
Macy Tullis
Clothes are definitely one of Macy's weaknesses. If her house was burning down, she would contemplate executing a rescue mission for a few of her must haves. Three things she would grab from her burning closet: 1) Her favorite pair of True Religion Joey jeans with navy blue seems, 2) Her most prized gold-chained Michael Kors watch, and 3) Last but definitely not least, her favorite Victoria Secret bathing suit – because how could you live without at least one?
If she could own any car imaginable, she'd choose a Lamborghini without hesitation. As a more down-to-earth choice for a girl who sometimes spends multiple hours driving in a day, a 4-door Jeep Wrangler would be her choice, as it's a great looking vehicle that's fun to drive and has space to spare.
Luxury marketing's ability to convey a powerful message with few words – and sometimes with no words at all – is what attracts her to it. She loves the iconic photography in Vogue and Glamour.
Macy admits to having a slight obsession with splurging on cosmetics. Urban Decay's Naked Palette, Channel's lip gloss Daydream, and Clinique brand makeup are all essential in her book!